During Summer MAKRO is the place to be for everything that is related to BBQs.
Barbecues in countless shapes and sizes, unmissable BBQ food and drinks.
Plenty of inspiration, recipes and a lot to experience. The best cooks and tv programs with BBQ-masters provide the most inspiring workshops. All of the Netherlands gets inspired to bring out the MasterChef in him -or herself.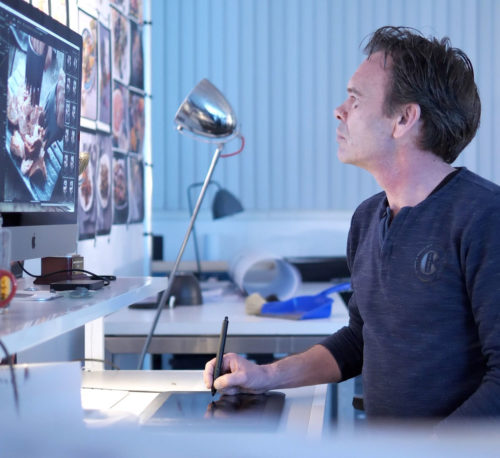 For MAKRO we have created an all-encompassing and inspiring look & feel, that has been translated to the MAKRO special doordrops, instore, out-of-home and online communication.
We have created a contemporary design with a matching tone of voice. In that ambience we have created numbers of food images in our own food studio. We portrayed several barbeques with an eye for detail. It smelled like delicious meat, fish and vegetarian food for weeks in our patio.