Two brands, one tv commercial. It might seem like an impossible task, right? Well… wrong.
We just had to look for the one thing that characterizes them both: the love of bicycles and the drive to help people who love bikes as well.
Based on that insight we developed a storyline around two employees of Bike Totaal and Profile de Fietsspecialist.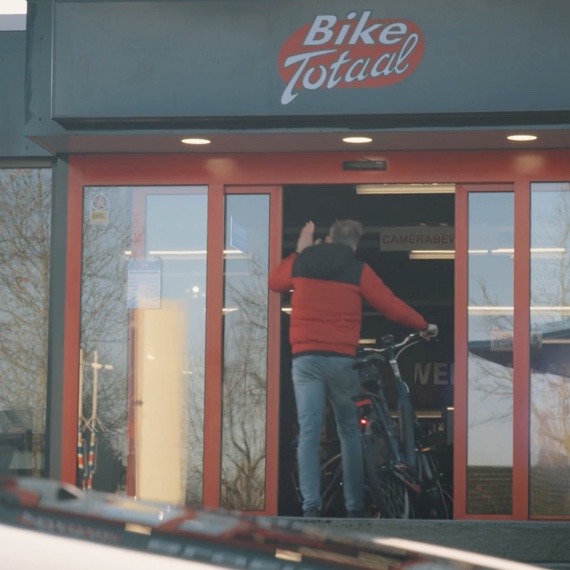 We wrote a script, made a storyboard and filmed the whole thing in two action-packed days.
Bike totaal – Gazelle tag-on